Ankara Metro Mall Surveillance Project
A success story from Hikvision Turkey and case study featuring 545 CCTV channels, access control and CMS server
Project City Information & Project Requirements:
Ankara is the capital city of the Republic of Turkey and the second in size to Istanbul. Ankara boasts of having the highest number of malls of any city in Turkey. The newly-built Ankara Metro Mall is a modern mixed-use development located in the Ankara suburbs and covers nearly 220,000 square meters. Retail space, offices, and five residential buildings of 30-storeys each cover almost 155,000 square meters. The mall also offers a total of 3,359 parking spaces across another 13,000 square meters, while the subway station is located only 2 minutes away by foot. To say this is a busy area would be a vast understatement!
The Metro Mall poses a special security surveillance challenge due to its expansive size, multiple entrances, and its proximity to the metro, which has over 300,000 total daily commuters. It is for this reason that the Ankara Mall approached Hikvision's Turkey team, asking them to design a suitable, high-quality surveillance system.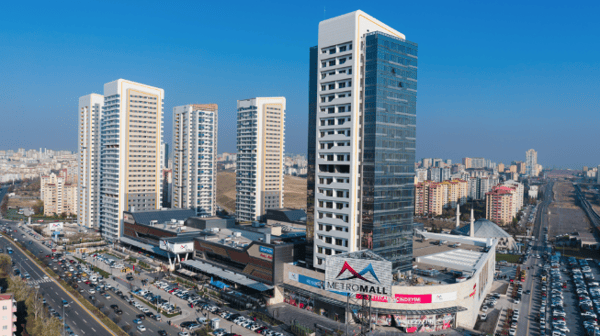 The Challenges
The Ankara Metro mall hosts a huge number of shoppers, business people, tourists, and residents on any given day. The high foot traffic in the mall, its multiple entrances and web of corridors, its expansive parking areas and adjacent residential buildings, present unique challenges to security personnel protecting the mall. Its proximity to the subway, which has over 300,000 total daily commuters who can quickly access and exit the mall, presents an additional security risk.

The Solution
The Hikvision team approached this project by installing store CCTV surveillance with a total of 545 channels, including 411 DS-2CD2620F-IS varifocal bullet network cameras, 115 DS-2CD2720F-IS network IR dome cameras, 19 DS-2DE5220I-AE cameras, 11 DS-96064NI-F16 NVRs, 35 DS-K2604 network access controllers, 30 DS-K1101M access control card readers, one 5200E CMS server, and two DS-K2604 control clients.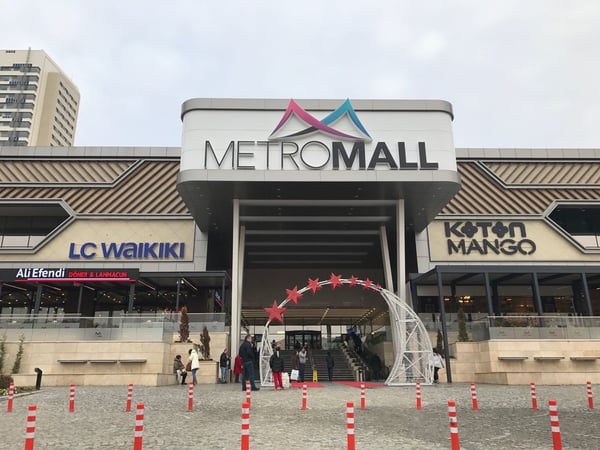 Hikvision Turkey offered initial technical training to the mall staff to ensure that they were fully conversant the surveillance system. The team continues to provide the security team with on-going, on-site support.
With the installation of the surveillance system, the mall has reported improved security. In one incident, security surveillance footage from the mall's surveillance control centre aided in the apprehension of a suspect who had allegedly stolen an item from one of the stores. Ankara Metro mall now plans to expand its surveillance system to the residential area. Hikvision also plans to install the 5200E video management platform integrated with a 3rd-party alarm system so the customer can use the VMS to manage basic video, access control, and fire alarms.